A Friendly Family-Oriented Spirit-Filled Bible Preaching Church
Year of Fulfillment
​
The Holy Spirt is beginning to work in the lives of people to fulfill His divine plan. The Year of Fulfillment is HERE!. The breath of the Holy Spirit has begun to fill lives and people's eyes are being opened to the ministries and talents that God has set before them. As you draw closer to God, His signs and wonders will be revealed. He is wanting to expand His relationship with you into supernatural areas. Faithfulness to God is the key. Remove all hesitations and seek to operate in the manifestations of the Holy Spirit. Actively use your gifts and callings and be part of God's plan for The Year of Fulfillment.
​
Pastor Sam Kaunley
Sunday
Sunday School: 9 am
Sunday Morning Worship: 10 am
Evening Service: 6 pm
​
Wednesday
Evening: 6:30 pm
Sign up to recieve daily

devotions

straight to your inbox every morning.
The Sanctuary of Hope's campaign to eliminate DEBT and UNLEASH our potential for greater Ministry to our church, community, and the world!
We stand strong on what we

believe

in. Take a look into

The

Sanctuary
of

Hope's beliefs!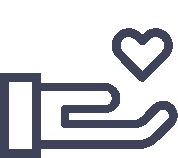 Bring the whole tithe into the storehouse, that there may be food in my house. Test me in this," says the Lord Almighty, "and see if I will not throw open the floodgates of heaven and pour out so much blessing that there will not be room enough to store it.
Malachi 3:10
Sign up for our Newsletter