A Friendly Family-Oriented Spirit-Filled Bible Preaching Church
​
There are two very valid worlds that people are living in today. It's impossible to ignore the confusion and uncertainty that's so prevalent in our world, any kind of stability seems to be a distant memory. The term, "a new normal" has become a passive introduction to mandatory change. The world of "anxiety" brings the saying, "like it or not, this is how it is," what a helpless existence! That world is a world without Jesus, void and empty. I bring up the world of anxiety only to remind you of the peace, joy and assurance that your present life is guaranteed to experience when you put your life in God's hands. As Christians, we live in relationship with Jesus and have the power of the Holy Spirit actively guiding every step we take. For anyone who lives in relationship with Jesus, everything will be counter to the mindset of a world absent of Christ. As a believer we live in "anticipation". Hope is a character trait, and we rest in God's protection. He gives us peace that transcends the world's confusion and this peace rules in you! We live in anticipation of the return of Jesus and a future that is incomprehensible. Every day is a day the Lord has made and because of Jesus, life is good!
Pastor Sam Kaunley
Sunday
Sunday School: 9 am
Sunday Morning Worship: 10 am
Evening Service: 6 pm
​
Wednesday
Evening: 6:30 pm
Sign up to recieve daily

devotions

straight to your inbox every morning.
Monthly Commitment to Debt Reduction
The Sanctuary of Hope's campaign to eliminate DEBT and UNLEASH our potential for greater Ministry to our church, community, and the world!
We stand strong on what we

believe

in. Take a look into




The Sanctuary of Hope's beliefs!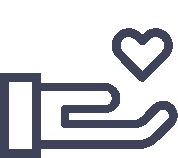 Bring the whole tithe into the storehouse, that there may be food in my house. Test me in this," says the Lord Almighty, "and see if I will not throw open the floodgates of heaven and pour out so much blessing that there will not be room enough to store it.
Malachi 3:10